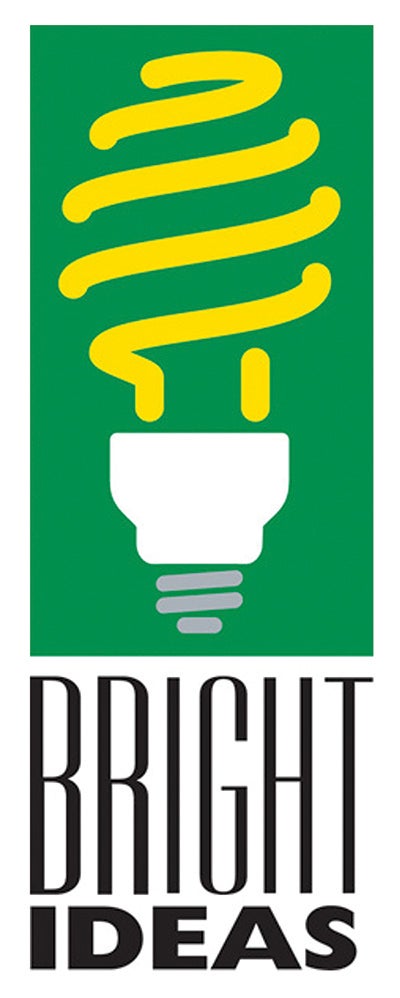 Bright Ideas, a grant program sponsored by the Flint Energies Foundation and Flint Energies, your Touchstone Energy Cooperative, awards teachers money for innovative lessons and projects to energize learning in their students. In 2019, a total of $25,000 was awarded using participating Flint members' small change through Operation Round Up. Since 2006, nearly $250,000 has been awarded to fund 255 projects reaching more than 7,600 students in Middle Georgia.
The Bright Ideas program distributes money as grants of up to $1,000 for teachers of grades PreK-12 at public or private schools located in the Co-op's 17-county service territory. The grants are not for professional development or Smart Board purchases.
Click here to take a look at how a 2018 winner used her grant. It's truly Innovation in Action!
For more information, email Hannah Sloan. You can also call Hannah at 478-847-5195.
FAQs
Who is eligible?
Any teacher who teaches grades PreK-12 at any public or private school located in Flint Energies service territory is eligible to apply for a Bright Ideas grant.

Can multiple teachers from the same school apply?
Yes, a school may submit more than one application.

Can a teacher apply for multiple grants?
No, a teacher may only apply for one project per school year.

What is the maximum grant amount?
The maximum grant amount is $1,000. Some grant requests may be partially funded.

What qualities is Flint looking for in the grant applications?
-Innovative, creative learning experiences for students (40%)
-Clearly defined plan of implementation (30%)
-Benefits and directly involves students (15%)
-Provides an adequate budget summary (5%)
-Involves teamwork (5%)

When will I know if I have been awarded a grant?
Grant winners will be notified when the Bright Ideas Prize Patrol makes its rounds in October or November.

Who judges the applications?
A panel of judges reviews applications and ranks them based on innovative teaching methods that benefit students. Because the evaluation process is competitive, partial funding may be awarded to allow more applications to benefit from the grant process.

Does Flint Energies accept applications from private schools?
Yes, the Flint Energies Bright Ideas program accepts applications from private schools. 
The 2020 deadline has passed to submit Bright Ideas applications, but we look forward to receiving yours in 2021!